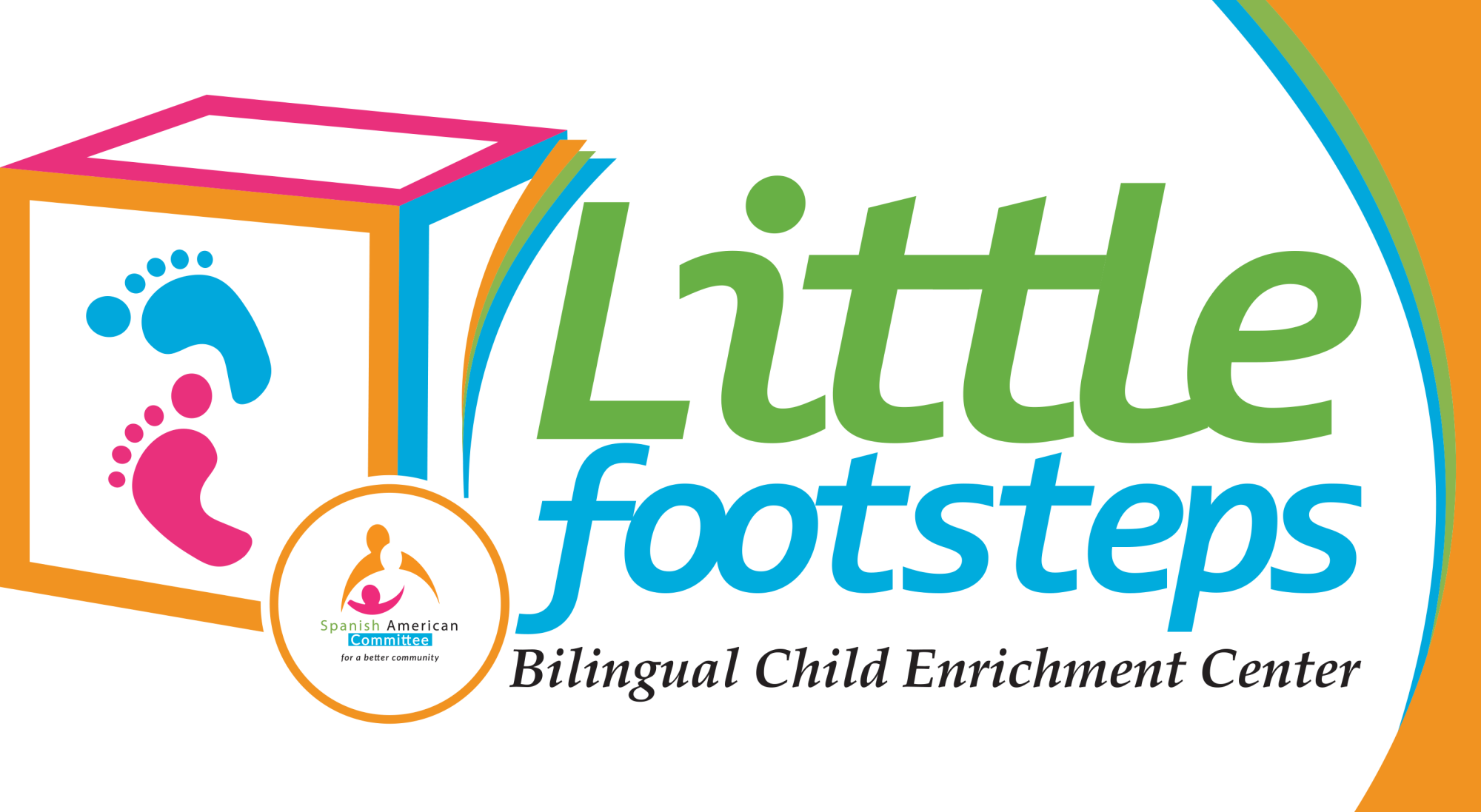 Little Footsteps Bilingual Child Enrichment Center
Little Footsteps Bilingual Child Enrichment Center is the only bilingual child care program and preschool in the heart of Cleveland's West Side neighborhoods. It is deeply rooted in tradition, family, and educating our children to be lifelong learners.
At the Little Footsteps Bilingual Childcare Enrichment Center, we are dedicated to providing a stimulating environment to all of our children. The Spanish American Committee has deep roots in the West Side of Cleveland's Latino community. Our bilingual childcare center was originally established in 1974 to provide an affordable yet high-quality childcare option to accommodate the Spanish-speaking families and children in our community. Many of the families we serve have been returning to our childcare program for generations! Today, we offer the opportunity to children of all backgrounds and cultures to learn in English and Spanish.
From infants to toddlers, and through Preschool we are interested in the process of learning. At Little Footsteps we believe that children should be provided with a meaningful early childhood education that stimulates their inquisitive nature, and ultimately sets the stage for their future success. We provide a variety of modalities for children to learn:
Language
Reasoning
Experience
Math
Science
Alphabet and numbers
Painting, crafts, and open ended art
Dramatic play
Provocations
Active and quiet play
Every child brings with them deep curiosity and potential. It is this innate curiosity that drives the child's interest to understand their world and their place in it. Our approach focuses on Preschool and Primary education. We provide a student-centered program that is developmentally appropriate to for children learning in an early childhood setting.
Full-day educational instruction
Nutritious meals and snacks provided daily
4732 Lorain Avenue
Cleveland, OH 44113
Phone: 216-696-8215