The Latino Construction Program (LCP) from the Spanish American Committee has helped many Spanish-speaking individuals from the Cleveland area to overcome language barriers and earn more money with better jobs in construction trades.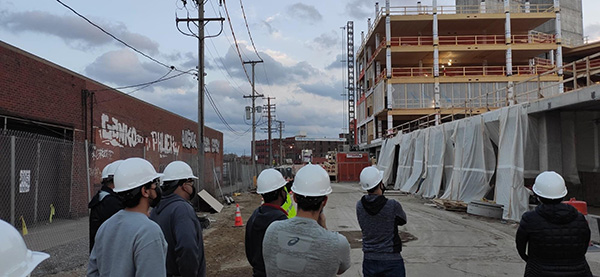 History of the Latino Construction Program
Our first LCP cohort graduation was on July 13th, 2018 with 12 graduates. We had our 14th cohort graduation on October 7th, 2022. Over the course of the program, over 500 individuals showed interest and were interviewed; over 130 participants were successfully placed in the different trades. Each class can teach up to 25 students. Program completion is roughly 78% which has increased from its beginning at 68% in 2018.
Program Curriculum
The curriculum for the Latino Construction Program includes:
Construction terminology
Construction hazards
Safety and health in construction
Introduction to unions and labor law
Blueprint reading
Skills training
OSHA 10 Certification
Job site visits
Meet people from the construction industry
Career orientation
Financial education
And much more!
Sign Up for the Latino Construction Program Today!
To register for LCP classes, fill out our intake form and bring it to our office. Please also bring your driver's license and copies of any relevant certifications with you. Need some assistance? You can call our office at (216) 961-2100 or send us a message.