Mi Casa Housing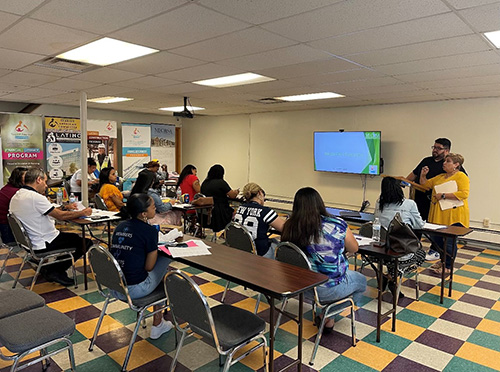 Program Description:
The Mi Casa Housing Program is HUD-Certified and an affiliate of UnidosUS (Formerly NCLR). Mi Casa provides comprehensive Housing and Financial Literacy Services including:
First-Time Homebuyer's Education
Pre-Purchase Counseling
Tenant/Rental Counseling
Mortgage Delinquency/Foreclosure Prevention Counseling
Individual Financial Counseling
Credit Score Improvement Counseling
Budgeting and Saving Counseling
Consumer Protection Information
Affordable Rental Counseling
First-Time Homebuyers:
Clients looking to buy a house for the first time are referred to our First-Time Homebuyer Workshops. The workshops are 6-8 hours, as per HUD guidelines, and take place 1-2 times per month. During the workshops, clients learn about the process of buying a home, including topics such as:
The pros and cons of becoming a homeowner
Understanding credit and managing money
Lenders and mortgages - how to avoid predatory lending
Realtors - shopping for a home
Home inspections
Homeowner's insurance and protecting your investment
Lead safety
Home maintenance
2022-2023 Home Buying Workshops:
November 12, 2022
January 14, 2023
February 11, 2023
March 11, 2023
April 8, 2023
May 13, 2023
June 10, 2023
July 8, 2023
August 12, 2023
September 9, 2023
October 14, 2023
November 11, 2023
December 9, 2023
Call 216-961-2100 to register! Dial extension 338 and ask for Frances Cintron, our Mi Casa Housing Program Coordinator.